Blog
Back
Celebrate Romance on the Harbour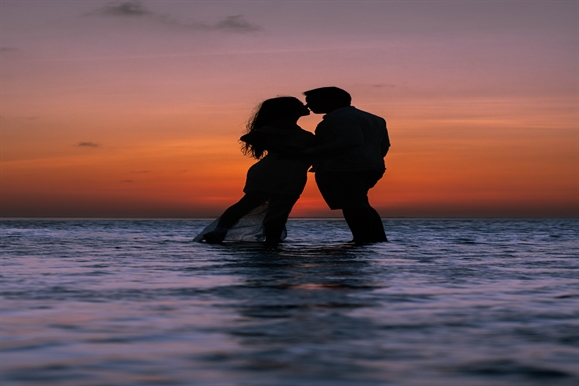 Photo by mododeolhar from Pexels
Take a long walk on the water
Walk along Dallas road, out to the lighthouse, at the end of the breakwater. Spend some time looking at floatplanes, take off and land, and take in a gorgeous sunset. The Breakwater Bistro is a great spot for a pint after a long stroll.
Explore Old Town
Victoria has many alleyways that have stood the test of time. Trounce Alley was created in 1859 by Thomas Trounce. Connecting Broad and Government street, Trounce alley also has many shops and restaurants. Trounce Alley is roughly 100 meters long and filled with lights. Walking through the alley at night is a stunning, if not short, view.
Raise a glass
One of the most popular breweries on Vancouver Island, Phillips Brewing and Malting Co. where you can take a tour of the brewery and sample many of their craft beers. The kid-friendly, non-alcoholic sister, brand Phillips Soda Works, was founded in 2012. There will always be something for everyone.
Enjoy a cup of tea
Silk Road makes natural, quality teas and body products made with their teas. Enjoy a drink, and pick up some soothing skincare products. Silk Road Tea also has a spa, which has temporarily been closed due to COVID-19. Check out their website for details.
Hangout on Fisherman's Wharf
A classic Victoria date spot, Fisherman's Wharf is home to colourful, picture-perfect floating homes and playful seals. Nestled near the inner harbour, Fisherman's Wharf is a one-of-a-kind attraction. With food kiosks, unique shops and businesses, and boathouses, there is always something unique to see and do.
As the snow melts and flowers start to bloom, there is plenty to do in Victoria to celebrate valentines day. Experience everything Victoria has to offer in comfort at Days Inn Victoria. With quality customer service, clean, cozy rooms, and a great location, we have it all. With a great view and in close proximity to the harbour, Days Inn Victoria is the perfect spot for a romantic Valentine's day get away.
Back
Recent Post
From a V-Day themed baking class to a tasty high tea experience, check out the top three Valentine's Day events taking place in Victoria.
While the holiday season still may not be as back to "normal," there is still plenty of holiday cheer and activities to do and see. From holiday lights and Christmas events, below are just a few events and activities to check out in Victoria this Holiday Season.
Prev Post
Next Post